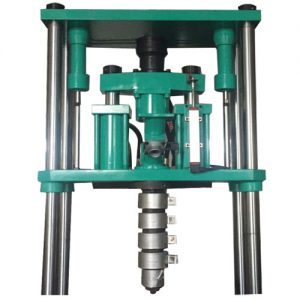 Injection Unit
Double Platen Heavy Structure Injection unit with four Tie Rod Support.
Double cylinder balanced for injection unit forward and backward.
Multi Stage of pressure speed and position for injection, hold on and charge.
Mould height adjustment at injection unit automatically.
Convient back pressure controlled system by manual.
Standard Nitride Screw Barrel.